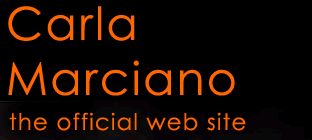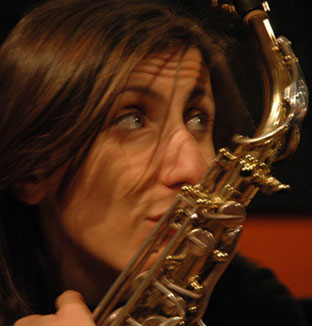 >>

"Psychosis" - Homage to Bernard Herrmann" is OUT NOW!


The new CD by Carla Marciano Quartet on Challenge Records


STREAM / BUY HERE

PRE-ORDER ON AMAZON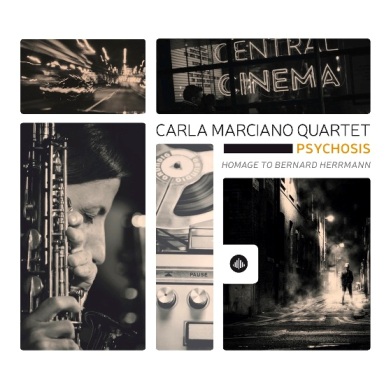 ---

>>


CADENCE MAGAZINE (USA)
"She comunicates on a personal level, taking advantage of her beautiful tone quality to "sing" lyrically with genuine passion and a powerful force, absorbing all the energy from the room and channeling it into an open space as would the eruption of a volcano." Jim Santella

JAZZ TIMES (USA)
"Marciano is a marvelous saxophonist and improviser, consistently demonstrating impressive control of her instruments and her material most of which she composed herself." David Franklin

ALL ABOUT JAZZ (USA)
"One of today's strongest female saxophonists. The force is in her sax-blood." Mark F.Turner

DOWNBEAT (USA)
"Now Italy has Carla Marciano, a powerful and passionate musician with a tick and broad tone as well as a fluid articulation. She is equally at ease in a serene ballad, a brazen uptempo piece or an open improvisational flight." Alain Drouot

JAZZIZ (USA)
"Her passionate saxophone refreshes like a blast of chilled air. She balances strong spiritualty with visceral earthiness and her serpentine improvisations are often exploratory and sometimes quite contemplative. Marciano excels also as a composer." Hrayr Attarian

JAZZ TIMES (USA)
"The volcanic passion of the sound. It is the most faithful way to refer to the Italian saxophonist Carla Marciano. Away from the monotony of the jazz prevailing today where the stylistic variety is saturated with uniformity, the singing of Carla has passionate vocation, autonomy of free distinction." Gustavo Bustamante Mesa

JAZZ MONTHLY (USA)
"An incredible sax player. She has amazing "sax stamina" and incredible "saxability". She is toast and the most of all Italy, one of the strongest sax player in the world and her music will truly ignite you!" Baldwin "Smitty" Smith

JAZZMAN (France)
"Italian jazz has gained an extremely talented saxophonist named Carla Marciano. She adds an out-of-the-ordinary strength of interpretation to her inspiration and advanced technique in contrast with her apparent fragility." Francisco Cruz

ITALIAN WOMEN IN JAZZ FESTIVAL (New York City, USA)
"Carla is the most talented female alto sax player in all history of Italian Jazz". Enzo Capua

LOS ANGELES JAZZ SCENE (USA)
"A very skilled altoist from Italy who plays with consistent intensity, really pushing herself and her musicians to play at their most passionate. The results are quite exciting." Scott Yanow

SLAGWERKKRANT (The Netherlands)
"I was just knocked out by someone that had Trane down so good and that was Italian. And I was also knocked out by her command of the horn." Hugo Pinksterboer

ALL ABOUT JAZZ (USA)
"A wonderful album. One of the more exciting of the year. Enjoy!" Dave Sumner

HARTFORD COURANT (USA)
"As soon as Marciano began playing, the air in the room became charged by the volcanic force of her music. Surprisingly, she produced these mighty sounds also on the diminutive sopranino saxophone, an instrument rarely used in jazz." Chuck Obuchowski

ALL ABOUT JAZZ (USA)
"Carla's lyricism shines through every number like a lighthouse submerged under water of several streams. Her sax appears to be an extension of her body: not an artificial appendage, but a lively and expressive member." Max Babi

CARDIFF JAZZ SOCIETY (UK)
"Carla is a profligate improviser and has a considerable technical ability that gives her control of both music and instrument Carla's lyricism gleams through each tune and every track sounds like an established jazz classic. A superbly exciting album." Ken Cheetham

CADENCE MAGAZINE (USA)
"Marciano's choice of tunes evolve quickly into a trance-like, spiritual realm where her instrument becomes the immediate means of expression for her feeling" Bill Donaldson

JAZZ MONTHLY (USA)
"Like a shot of espresso Carla Marciano Quartet serves up a punchy taste of the avant-garde, stirs it with the sounds of bebop, then simmers with longingly-romantic interludes.. An extraordinary album! Her maturity as an artist, both in composition and performance, will take your breath away on the tracks." D.J. Fazio

JAZZ REVIEW MAGAZINE (USA)
"Marciano sets a tone that is both graceful and original. The compositions experiment within lush layers of transcending vibes that floats within a sea of spiritual certainty." Cheryl Hughey

MUSICA JAZZ (Italy)
"La sua musica è impressionante per magnificenza tecnica e intuizione espressiva: costruzioni articolate,volute mozzafiato, controllo perfetto di un materiale incandescente…La prova della sassofonista è peraltro eccezionale. Un disco di notevole maturità." Stefano Merighi
ENG
"Her music is impressive for both its technical magnificence and its expressive intuition: articulated constructions: breathtaking volutes, the perfect control of an incandescent material...The saxophonist's rehearsal is exceptional. This is a remarkably mature disc."

IRD (Italy)
"Ovunque Carla Marciano mette in mostra una voce strumentale che non può lasciare indifferenti: i suoi interventi solistici sono sempre incisivi, pensati e costruiti con precisi intendimenti espressivi. In Italia è lei la più autorevole personalità sassofonistica femminile." Roberto Valentino
ENG
Everywhere Carla Marciano displays an instrumental voice that cannot leave you indifferent: her soloist performances are always incisive, well-conceived and constructed by means of precise expressive meanings. In Italy, she is the most pre-eminent female saxophonist on the scene."

JAZZIT (Italy)
"La Marciano è sempre al limite delle possibilità dello strumento. La musica è potente, affascinante, profondamente meditativa e carica di tensione espressiva." Chiara Giordano
ENG
"Marciano always pushes the instrument to its limits... The music is powerful, fascinating, deeply meditative and laden with expressive tension."

SUONO (Italy)
"Una musicista fra le più interessanti dell'intero panorama jazz italiano ed europeo (e non parlo solo al femminile, naturalmente…) La sua bravura con entrambi gli strumenti è tanto naturale quanto impressionante. La formazione è un "treno" che non perde colpi nella sua corsa" Sergio Spada
ENG
"She is one of the most interesting musicians on the entire Italian and European jazz scene (and, naturally, I am not only speaking of female artists… )Her talent with both instruments is just as natural as it is incredible. The quartet formation is like a "train" that doesn't miss a beat along its route."

JAZZ MAGAZINE (Italy)
"Con una battuta un po'rozza si potrebbe dire che suona come un uomo, ma la sassofonista salernitana non ha bisogno di mettersi a confronto con i colleghi su queso piano." Giulio Cancelliere
ENG
"Roughly joking, one could say that she plays like a man, yet the saxophonist from Salerno doesn't need to measure herself against her colleagues in this way."

JAZZ CONVENTION (Italy)
"La Marciano suona con un'energia senza pari, domina lo strumento e sa spingersi lontano grazie alle sue spiccate doti tecniche. Da entrambi gli strumenti riesce a tirare fuori un suono personalissimo, con un timbro ben preciso e carico di lirismo e procede a volte, con una velocità che fa tremare i polsi." Flavio Caprera
ENG
"Marciano plays with unparalleled energy, dominates the instrument and knows how to venture further afield thanks to her outstanding technical skills. From both instruments, she manages to bring out a very personal sound, with a very precise, lyrical timbre, and she sometimes performs at a wrist-shaking speed."

LINER NOTES CD "STREAM OF CONSCIOUSNESS"
"La Marciano mette in luce una grande energia, un feeling che emerge con intensità dal suo torrenziale fraseggio. L'urgenza espressiva sfocia anche in cadenze estreme per la potenza sonora e la libertà espressiva che evidenziano" Maurizio Franco

MUSIC ZOOM (Italy)
"La forza e l´energia della sassofonista salernitana suonano incredibili, difficilmente riscontrabili presso altre colleghe. Nel panorama del jazz italiano questo gruppo ha di sicuro un ruolo importante, ma anche a livello internazionale di sicuro non teme molti confronti sul genere." Vittorio Lo Conte
ENG
"The strength and the energy coming from this saxophonist from Salerno sound incredible, skills which cannot be easily found in any of her colleagues. On the Italian jazz scenario, this group definitely plays a significant role, but also at an international level, they are certainly one of a kind."

DISCO CLUB (Italy)
"Carla Marciano" suona da signora assoluta del sax contralto e sopranino. Affiancata da un trio classico eccellente, Marciano sfodera una torrenziale capacità di fraseggio." Guido Festinese
ENG
"Carla Marciano performs as the leading lady contralto and sopranino saxophonist Accompanied by an excellent classic trio of musicians, Marciano unleashes a torrential geniality of the art of melodic phrasing."

SOUND CONTEST (Italy)
"Carla Marciano esibisce una maestria e una potenza volumetrica, tecnica e sonora, da cui e' impossibile non lasciarsi suggestionare." Pietro Mazzone
ENG
"Carla Marciano manages to make her own, by performing with mastery and a volumetric, technical, resonant power that is impossible not to let oneself be influenced by."

JAZZ COLOURS (Italy)
"Carla Marciano si conferma compositrice ingegnosa e strumentista prodiga di improvvisazioni generose. Un disco che trasuda genuina passione." Enzo Boddi
ENG
"Carla Marciano confirms her unique technical ability as an ingenious composer and instrumentalistwho is extravagant in performing lengthy improvisations... This is a CD oozing with genuine passion."

KATAWEB / MUSICA (Italy)
"Ribadiamo lo straordinario talento di questa sassofonista campana, che imbraccia con eguale perizia il sax alto e il sopranino." Vittorio Pio
ENG
"We reaffirm the extraordinary talent of this young saxophonist from the Campanian region of Italy , who embraces either the alto saxophone or the sopranino with equal skill.

MUSICA JAZZ (Italy)
"Bisogna ancora una volta sottolineare la genuinità della sua ispirazione, l'audacia del sound e delle dinamiche, la forza del suo fraseggio che porta a progressioni frenetiche e coinvolgenti." Libero Farnè
ENG
"Once again, it is necessary to underline the authenticity of her inspiration, the audacity of the sound and dynamics as well as the strength of her melodic phrasing which leads to frenetic and captivating progressions."

ALL ABOUT JAZZ (Italy)
"I suoi assoli evidenziano sia la grande forza narrativa che un'energica voglia - a tratti furiosa - di mettersi in discussione in ogni passaggio, come se volesse spingere la musica sempre in avanti, rinnovandone di volta in volta confini e significati." Roberto Paviglianiti
ENG
"Her solo performances highlight both the great narrative strength together with a forceful – at times even furious desire – to put her musical expertise at stake during each passage, as if she would like to continuously thrust her music further and further forward, time after time creating new limits and meanings."

JAZZITALIA (Italy)
"Di certo c'è che questa giovane donna dalla straordinaria sensibilità, si appresta ad essere sempre più riconosciuta come un talento di caratura internazionale." Massimiliano Cerreto
ENG
" It is certain that this fine, extraordinarily sensitive young woman is getting ready to become increasingly recognised as an internationally famous artist."

ANIMA JAZZ (Italy)
"Uno straordinario "Uragano" di energia musicale, che trova nel profondo di se stessa le più vibranti intuizioni musicali abbinate ad una incredibile potenza e capacità espressiva. Per me, in definitiva e senza ombra di dubbio, la più grande sassofonista della storia del Jazz italiano." Bruno Pollacci
ENG
"An extraordinary "Hurricane" of musical energy that she finds deep down, the most vibrant musical intuitions combined with an incredible strength and expressive skills. For me, surely and without any doubt at all, she is the greatest female saxophonist of all times in the history of Italian jazz."

AUDIOPHILE SOUND (Italy)
"E non vi venga di prenderla per una delicata ed eterea presenza femminile nel mondo macho del jazz. Lei qui combatte ad armi pari." Daniele Cecchini
ENG
"Don't even think about taking her for a delicate, ethereal female presence in the macho world of jazz. Here, she fights a fair fight."
---

Carla Marciano among the winners of the "best alto saxophonist" category of the 35th ANNUAL JAZZ STATION POLL , conducted by the jazz historian and journalist Arnaldo DeSouteiro
Leggi-Read
---

Carla Marciano is mentioned as a remarkable representative of contemporary jazz, in the book "THE ART OF IMPROVISATION" written by the Hungarian music critic Gyorgy J.Matè
Look at the back cover
---

CARLA MARCIANO QUARTET AT
ARLINGTON JAZZ FESTIVAL 2019 (USA)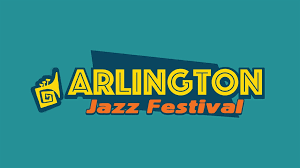 ---

ACQUISTA O SCARICA I CD DI CARLA MARCIANO SU ETICHETTA BLACK SAINT E DDQ
BUY OR DOWNLOAD CARLA MARCIANO's CDs BY BLACK SAINT AND DDQ LABELS
WWW.CAMJAZZ.COM (BLACK SAINT)
WWW.CAMJAZZ.COM (DDQ)
---

MUSICA JAZZ
Intervista di Rosarita Crisafi
---

>>
Carla Marciano 4tet @ ESSE JAZZ CLUB, Moscow (Russia)
---

SOTTOVOCE - Intervista di Gigi Marzullo
Ascolta
---