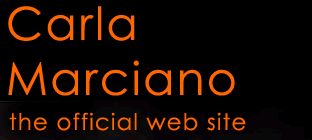 FEDELTA' DEL SUONO
Recensione/Review "STREAM OF CONSCIOUSNESS"
ITALIANO - Leggi


ENGLISH

Carla Marciano's proven quartet has confirmed its own instinctive and torrential expressivenessby means of this very recent album entitled'Stream of Consciousness', following a compositional structure that does not renounce, in any way whatsoever, their previous record releases. In this sense, Carla Marciano proposes her music that is overflowing with direct phrases and devoid of mannerisms, accompanied by pianist Alessandro La Corte, the double bass player Aldo Vigoritoand Gaetano Fasano on the drums, immortalising a group that,by now, has found a well-tested linguistic maturity, inspired by the formal balance dynamicsof John Coltrane's historical quartet. The immanent statuesque figure of the giant in Hamlet pervades the virtuoso language of this alto and soprano saxophonist from Salerno who, needless to say, throws herself head first into the frenetic sequence of compositions proposed on the CD. The first piece is 'Stream of Consciousness' (a piece that has characteristics that are just as exhausting as they are impetuous), in which the bandleader, in playing the sopranino sax,brings out the best of herself, in total emulation of some of the extremely long solos performances on the soprano saxophone carried out by John Coltrane. The energy given off by the saxophonist drags the group into a whirl of pragmatic intense teamwork, which brings out the best in them, both during the suite in three parts, and in the following track that provides an unusual tranquillity: after having adequately accompanied the saxophonist, during the closing bars of the dreamy piece entitled 'Inside', the trio stands aside in order to allow Ms. Marciano to carry out an enthralling solo performance. The final track, 'Handshake' sees Carla Marciano once more on the sopranino saxophone, where the theme is overwhelmed by one of her impetuous improvisations. Therefore, this most recent work created by Carla Marciano's vibrant quartetclearly demonstrates how jazz can be performed today, without having to propose, invent or discover anything new;moreover, it is important to draw inspiration from the great lessons of the past, obtaining the right elements in order to live the present with a great deal of enthusiasm while, at the same time, looking towards the future.
The sound recording of this work is of good quality overall: the sparkling timbreof the four soloists involved and their correct positioning on stage allow the many individual and group virtuoso performances to be fully appreciated.
Autore: Francesco Peluso