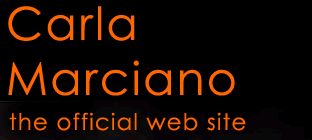 MUSICA JAZZ
Recensione/Review "STREAM OF CONSCIOUSNESS"
ITALIANO - Leggi


ENGLISH

Carla Marciano has now released her fourth CD, confirming her professional choices made, acquired thanks to in-depth experience and reiterated with coherent and evident involvement: choices that are not only of a stylistic nature, but also those of a cultural, methodological and human kind. Her explicit and enthusiastic adherence to the figure of John Coltrane has, by now, been taken for granted (certain pieces appear to be true quotations paying tribute to the great maestro) and once again, it is necessary to underline the authenticity of her inspiration, the audacity of the sound and dynamics as well as the strength of her melodic phrasing which leads to frenetic and captivating progressions.
All the music, except for the first track, which is a piece relating to an English popular tradition, is written by the quartet leader; Stream of Consciousness consists of three parts, three independent yet complementary episodes, as in the panels of a pictorial triptych. Moreover, it is important to note the fact that in ten years, Carla Marciano's quartet has never undergone any changes, therefore providing an example of harmony, deeply rooted within and sharing the common culture of the Campania region: the vigorous partners accompany the saxophonist, providing a pertinent and propulsive context.
Autore: Libero Farnč